IRONMAUS Gear

[IMG]

??

??
IRONMAUS Gear is a Gear Set in The Surge.
IRONMAUS Gear bonus
"Wearing a full set of IRONMAUS Gear causes your drone's anti-kinetic shield to also greatly increase your stability."
IRONMAUS Gear Pieces
IRONMAUS Gear Location/ Where to find
Acquired from the IRONMAUS vending machine at Central Production B, next to a shipping crate full of vending machines.
Five shining coins are required to access it. These are dropped by smelter bots.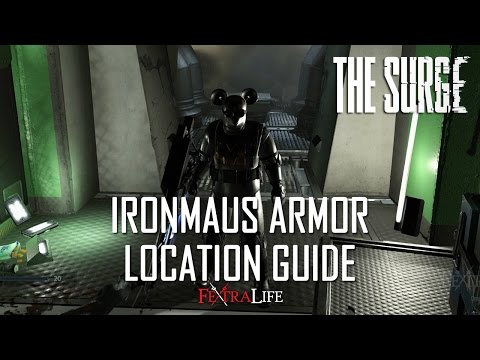 IRONMAUS Gear Tips & Notes
The IRONMAUS set can only be equipped as a full set - you cannot equip the parts individually or mix them with other parts.
??